Come find out the best hostels in Flores for the best stay. No matter if you are a solo backpacker, a female traveler, or simply want somewhere cheap to rest your head you will be able to figure out what is best.
I have compared the price, facilities, amenities, and location- so come find out the best hostels in Flores!
---
Flores is a beautiful quaint little island up in the North of Guatemala. It is a pretty touristy destination thanks to the nearby Tikal National Park bringing in thousands of travelers per year.
Nevertheless, it is a great spot located on Lago Peten Itza where you can spend your days swimming, eating at incredible cafes and restaurants, and meeting plenty of other like-minded travelers.
I actually stayed in one of my favorite hostels in Flores throughout my trip in Guatemala, which was the inspiration behind this article.
There are certainly some great stays here, though also some questionable ones, and I am here to help separate them.
You will find all sorts of hostels in Flores for all types of travelers. Whether you are simply looking for the best spot, somewhere social, or simply a cheap bed, I will explain all these options and more in this guide to the best hostels in Flores.
---
The Best Hostels In Flores, Guatemala
---
🚗 How I Book Cheap Transport In Guatemala: GuateGo
---
How To Choose The Best Hostels In Flores
Even though there may not be a huge array of hostels to choose from in Flores, they do vary in what they offer. Whether you are looking for somewhere social, cheap, or in a great location.
In all honesty, I travel in more of a glampacker style and there aren't any hostels around Flores that fit my usual preferences. This usually includes a pod-style bed with curtains.
Traveling Central America there is an excellent hostel scene where owners have built the hostels as mini resorts that you never need to leave, especially as they can organize all activities for you at affordable prices.
Though I stayed in undoubtedly the best hostel in Flores, I must admit there is still room for improvement.
I mean you can't go wrong with sturdy wooden bunk beds, and if you are happy to save money by booking this sort of accommodation you will be happy to know this is also an option here.
You can easily find cheaper options available that have a great social atmosphere, comfortable beds, and clean bathrooms. So you don't need to worry too much, nor do you have to look far.
So when choosing the best hostels in Flores, some things I took into account are:
---
Price
Now depending on what the hostels offer here in Flores you can find some surprisingly affordable options. Though the super nice places, often mentioned higher up in my best hostels in Flores list generally do seem to bit a bit more pricey.
These certainly won't be the cheapest places in Guatemala, though if you are willing to stay somewhere a bit more basic you will find some super affordable prices.
Now because I am a little older and will pay extra for comfort and good facilities I found myself budgeting, and in general, averaging $20.00 per night throughout my travels in Central America.
However, in Flores, I found the options on more upscale hostels limited so I ended up booking the highest-grade dorm room (air conditioning and ensuite bathroom) for $25.00 per night.
---
Location
Now the main part of Flores to stay in is the island itself. It is relatively small so honestly, there is no bad place to stay and you can easily walk from one side to the other in about 15 minutes.
Though one thing you need to be aware of is that not all hostels listed as being on Flores are actually in Flores. As this is an island set on a lake there are two other spots you will see where accommodation is also located.
These are in the main town across the bridge from Flores known as Santa Elana, and opposite the island across the lake.
The accommodation in each of these two spots is generally cheaper due to less demand. However, you need to be aware that you will be away from the main tourist center of Flores in terms of activities. Personally, I would book on the island of Flores itself.
---
Amenities
Thankfully the majority of hostels in Flores have excellent amenities. You don't need to worry so much about power cuts here and toilet issues as you would elsewhere around the country.
The internet connection is also good in a lot of places though I also purchased a Claro SIM card for $23.00 which includes 10G of data over 30 days as well as unlimited use of social media during my stay.
One thing I have mentioned previously is there is a bit of a lack of modern pod-style dorms in Flores. I am definitely the demographic for this type of room and happily spend a little extra for the luxury.
Unfortunately, I found all hostels here a little bit more basic in terms of styling and privacy, but nothing a towel hung up can't fix.
All hostels will allow you to book transport and activities through them. Though it isn't as common here in Flores to do family dinners, which many other hostels around Guatemala will offer. To be honest it is not really required in Flores as you have so many delicious choices for meals around.
You can find both fan-cooled and air-conditioned dorm rooms in Flores, the first being the more affordable option. If you do decide to book somewhere with air conditioning be aware it is very likely it will be turned off during the day, and the staff will hold on to the remote so the temperature can't be adjusted.
Though if you find things too cold, just go ask for an extra blanket at reception, and in my experience, they are always willing to help.
---
🚗 How I Book Cheap Transport In Guatemala: GuateGo
---
Overall Best Hostel In Flores – Los Amigos
Now no doubt the best hostel in Flores needs to go to Los Amigos. This place is pretty well known throughout the backpacker community as THE place to stay in the area, and there is good reason why.
Not only is this p[lace freakin amazing, but seriously you will be in awe of the aesthetics as soon as you walk in, but they have also been able to foster a great environment for like-minded travelers.
There are brightly colored cushions, seats, hangings from the ceiling, and incredibly painted murals, I honestly think this is what my dream house would be based on.
Anyway, they also have an onsite tour desk, meaning you can book your transport and tours in-house, knowing they are good quality having been recommended by one of the best hostels in Flores.
I highly recommend eating at the restaurant where you can find delicious options for breakfast, lunch, and dinner.
They offer four different types of dorm rooms depending on your preference. The first is their basic 6-bed mixed dorm which is fan-cooled and is close to the restaurant, it is the cheapest bed here.
The second is their 8-bed mixed garden dorm, which is set in a relaxed area with air conditioning, though it is still a bit close to the restaurant so can be noisy. Thirdly we have the deluxe 10-bed dorm option which is set nearby the reception and has air conditioning. Lastly is the one I stayed in called the Deluxe 6-bed dorm room which has air conditioning as while as a private bathroom.
Honestly, all the rooms here are great, I would just think twice about booking one without air conditioning if you aren't great at dealing with the heat. Nevertheless, all their beds have a personal reading light and electrical socket.
Out the back by the nicer dorm rooms, you will find a chill hammock area, a huge communal kitchen, and a few bunny rabbits hopping around. The is also an onsite bar hidden behind the restaurant, though staying in the deluxe dorm rooms you were never kept awake by the noise.
It is a great way to meet and mingle with other travelers, and your bed will be just a few seconds away!
After a busy night, or early morning checking out the nearby Tikal, you can enjoy some downtime at the onsite spa where they offer massages and other therapeutic treatments.
$$$
Onsite Restaurant & Bar
Tour Desk
Awesome Communal Kitchen
CHECK BEST PRICES
---
Now up is the best hostel in Flores for solo travelers called Hotel Peten Express Tikal. This is located right on the outside of the island in an awesome location with excellent lakeside views.
They are even the only hostel in Flores that has a swimming pool, and it does get hot here so no doubt you will want some way to cool off! Oh, there is also a jacuzzi as well so you actually get a choice!
Onsite you will also find a restaurant and bar, giving you the perfect opportunity to mix and mingle with other travelers.
Now I must say even though there are no pod-style dorm beds in Flores, the ones at Hotel Peten Express Tikal are the second best option. They are super sturdy with a thick wooden frame.
You will also have a personal reading light, electrical sockets, and a locker for each bed. All of their dorm rooms have air conditioning so you don't need to worry about a sweaty sleep.
$$
Pool & Jacuzzi
Onsite Restaurant & Bar
Awesome Location
CHECK BEST PRICES
---
Located right at the entry bridge to Flores you will find our best cheap hostel in Flores, La Terraza Hostel. So not only are you staying in an awesome location, but you are also paying a pretty decent price.
On-site, you will find a nice relaxing common area as well as a good communal kitchen. The best supermarket is an easy straight walk over the bridge where you are staying so you should also be able to save some extra money by eating in.
Here are plenty of hammocks around so you can relax and meet other travelers. Though if this doesn't work for you they also can organize transport through to your next destination, as well as tours, so you should be able to meet other travelers there as well.
One thing to be aware of it can be a bit noisy here due to the location right at the start of Flores. This is where many tours and buses will start so there seems to always be a stream of travelers outside your window.
They have 3 different dorm rooms available for travelers to book. The first is the cheapest, the 6-bed fan-cooled dorm room. Next is the 8-bed mixed dorm room which has air conditioning, and lastly the 4-bed mixed dorm with air conditioning and curtains over the bunk beds.
Sure, the rooms are fancy here, though you will be given a place to rest your head and some super affordable prices.
$
Super Affordable
Homely Vibes
Travel Desk
CHECK BEST PRICES
---
🚗 How I Book Cheap Transport In Guatemala: GuateGo
---
Best Cheap Private Room in Flores – Casa Maya Itza
If you are looking for a super cute but affordable private room in Flores it is definitely worth checking out Casa Maya Itza. This is a perfect choice if you are simply wanting to relax. It is located in an excellent location on the island of Flores.
The color scheme of green and yellow may be a bit strong for some people's liking, but with such an affordable price can you really complain?
They have basic rooms with private bathrooms that won't put a dent in your budget, and they even all have air conditioning. Basically, everything you need for a comfortable stay, but without any of the frills.
$
Super Affordable
All Rooms Have Air Conditioning
Goos Location
CHECK BEST PRICES
---
Next up for another affordable private room in Flores, we have Hotel Mirador del Lago. Now I will say this place is also a hostel, though I am recommending booking a private room with them over a shared dorm room.
Honestly, the hostel side of things is a bit lackluster, though if you simply want a super affordable private room for a comfy place to place this is a great option.
It is located right on the island of Flores around the road outside the island. This means you will have incredible views over the lake and for sunrise. They also offer one-hour free kayaking for guests staying with them.
They offer twin, double, and triple rooms. Each one has a private bathroom, some have air conditioning and the cheaper options are fan-cooled.
$
Great Location
Free Kayak
Awesome Views
CHECK BEST PRICES
---
More Best Hostels In Flores
A pretty new spot here that is worth a mention on the best hostels in Flores list is Hostal Don Cenobio. They are located on the north side of the island on the second inner road, though as I said everything in Flores is super close together so this is of course an awesome location.
Grab a spot on the terrace for an awesome view overlooking the last, and plenty of hammocks around to chill in. There is also a shared kitchen onsite allowing you to prepare your own food to save money, restaurants are pretty pricey on Flores and you won't want to be eating out every meal.
They have 2 dorm rooms, both of which are 6 beds mixed dorms. Each bunk has its own electrical socket, as well as a separate fan for each bed since there is not any air conditioning.
As this is a relatively new spot there aren't lockers available as of writing this to keep your valuables, though hopefully, this will change in time.
$$
Free Water
Excellent WiFi
CHECK BEST PRICES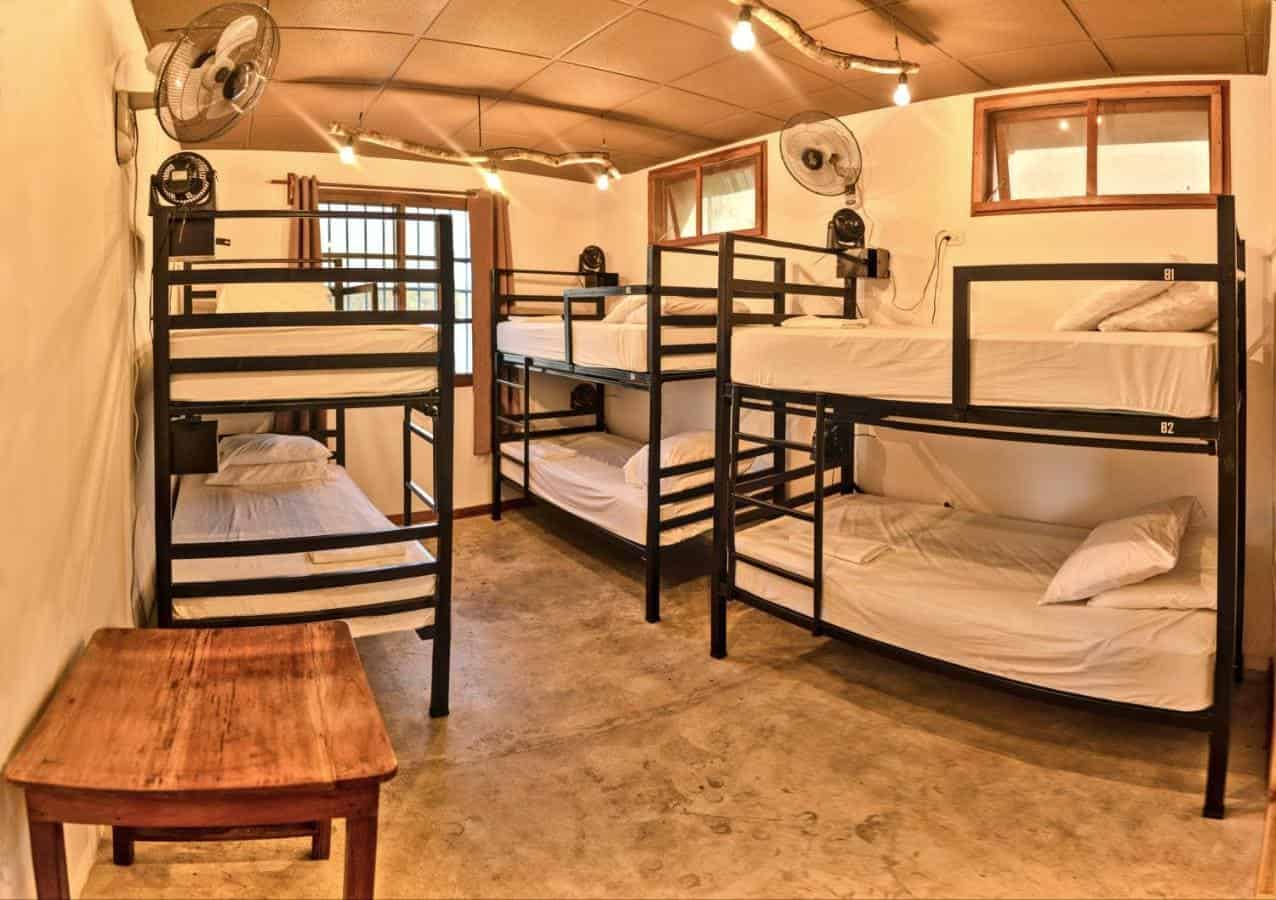 ---
So the main thing to know about Hostal Casa de Grethel is it is not actually located on the island of Flores. Instead, it is located on the other side of the lake (not in the main town) at San Miguel, though is rather accessible thanks to regular boats operating between Flores and here.
You will certainly get a different stay than one regularly would on Flores, though this isn't a bad thing. Instead, this is the perfect place for those looking to slow down and simply relax.
You can find a public beach nearby as well as direct lake access from the hostel thanks to the pier out front lined with chairs if you are keen on sunbathing. You will also find a shared kitchen, exercise machines, Netflix, and a tour desk where you can book transport and tours.
I did meet a traveler while at Jorge's Rope Swing who happened to be staying here. She said it was nice and the family that runs it was great, just as a solo traveler it was pretty quiet and she found it hard to make friends.
They offer an 8-bed mixed dorm room that has air conditioning and an ensuite bathroom. If you would prefer something more private they will have single and twin rooms available.
$
Lakefront Location
Relaxed Vibes
CHECK BEST PRICES
---
🚗 How I Book Cheap Transport In Guatemala: GuateGo
---
So Where To Stay in Flores?
Flores is an excellent place to visit on your Guatemala itinerary and is well worth checking out for a few days. From the impressive Tikal temple complex, relaxing days at the lake, and an excellent foodie scene there is definitely something for everyone here.
There is a little bit of everything here, whether you are looking to party or relax. So, with the help of the best hostels in Flores guide, I hope you have found the perfect place to stay.
Do you own or work for a hostel and want to be featured? Let us know over at [email protected]
---
Any Questions? Let me know in the comments!
---
LIKE IT? PIN IT!
---
Want more Guatemala Inspiration? Check out….
---
Disclaimer: This post contains affiliate links. So, if you click on it and purchase something, I get a small percentage at no extra cost to you. As always all opinions are my own and your support is much appreciated.
Related Posts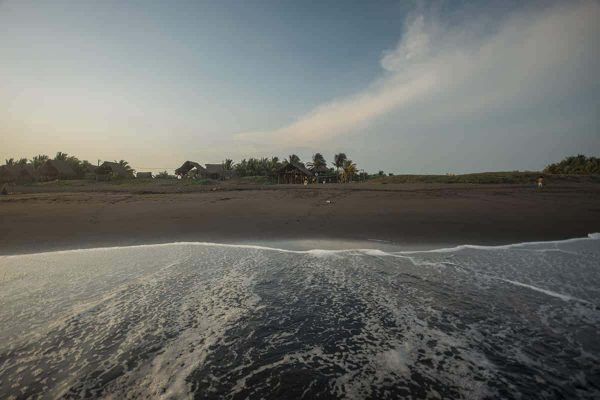 Come find out all you need to know about backpacking El Paredon in Guatemala. In [...]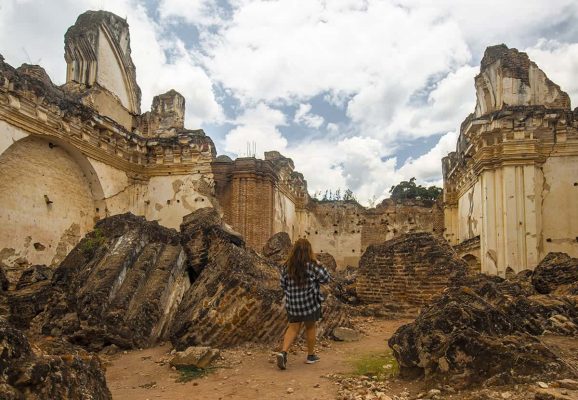 Come check out all you need to know about backpacking Antigua on a budget in [...]
Come find out the best Spanish schools in Antigua, Guatemala, and what you know before [...]