Find out all you need to know about swimming with turtles in Rarotonga on the Ariki Adventures turtle safari tour. I will be giving you all the information you need to know such as how to book, costs and what to expect.
---
What better way to experience the best of Rarotonga than hanging out with some turtle friends under the water? This is no doubt the best thing I have ever done on the island and probably will ever do. It's such a unique experience that I highly recommend it to anyone traveling there. I mean you get to tell people you're swimming with turtles in Rarotonga, how cool is that!
When I was planning my adventure to Rarotonga I never thought I would end up swimming with turtles. The popular things to do there often include quad biking, buggy rides, and taking a lagoon cruise. Though, rocking up and chatting with the friendly team at Ariki Adventures I was amazed that they offer a sea scooter safari tour swimming with turtles in Rarotonga!
Now, you may or may not know that I have a deep appreciation for turtles. When I first discovered my love of travel I was actually doing volunteer conservation work with turtles in Costa Rica. We would take notes of the turtles that came into shore, look after the hatchery and patrol the beaches. I gained a whole new appreciation for these animals and the daily struggles they go through to survive.
---
Swimming With Turtles In Rarotonga: Ariki Adventures Turtle Sea Scooter Safari
---
Ariki Adventures
Ariki Adventures is an adventure tour company located in Rarotonga run by Kave and Jules. They relocated to the island in 2015 determined to break into the tourism industry by offering unique and different experiences allowing them to stand out from the crowd.
Looking back on this they have definitely achieved this goal. Having won the Air New Zealand Eco-Tourism award and the Air New Zealand Kia Orana Spirit award in 2020 it shows the unique company they've created which stands out from the rest on this small island.
As well as the Turtle Sea Scooter Safari they also offer tours such as the Shipwreck Sea Scooter Safari and the Lagoon Sea Scooter Discovery. Above the waterline, they also have a nighttime paddle tour on top of paddleboards.
---
Why Book A Turtle Safari
Swimming with turtles is a must-do when you are in Rarotonga. This is such a unique and amazing experience that will leave you in awe. It is a once-in-a-lifetime tour which I honestly couldn't recommend more. The only way it could've been better is if I had free diving skills so could easily get deeper down to explore the incredible trench.
It's also important that you book swimming with turtles tour through a reputable tour operator because it takes place inside one of the passages within the lagoon. The conditions can change quickly and become dangerous so it is important there is plenty of trained staff to help travelers in case of such a situation.
Ariki Adventures also support "Te Ara O Te Onu" which is the Cook Islands Turtle Society and is the only tour operator to do so. A percentage of the tour cost is actually a donation towards supporting the society of their ongoing mission to look after turtles in the Cook Islands.
---
Costs Of Swimming With Turtles In Rarotonga
It costs $135.00 NZD to book the Turtle Sea Scooter Safari with Ariki Adventures. The whole tour takes around 2 and a half hours including check-in time.
---
Do I Need To Be A Good Swimmer
In all honesty, yes you need to be a decent swimmer when booking the Turtle Sea Scooter Safari with Ariki Adventures. As awesome as swimming with turtles in Rarotonga sounds, unfortunately, the conditions you do it in are not the safest. The passage which you will inside have strong currents and steep edges. Though Ariki Adventures do prioritize the safety of guests.
You need to be comfortable in extremely deep water, so deep that you cannot see the bottom. You also need to be able to swim in a snorkel and fins as these are what you will be provided with on the tour.
If you are unsure whether you'd be comfortable on this tour I recommend booking their Sea Scooter Lagoon Discovery tour. This is cheaper being just $90.00 NZD and is the perfect introduction to using the sea scooter. I have done both tours and highly recommend this one to anyone who is unsure. On it will explore the coral canyons off the coast and interact with a lot of marine life, just not turtles.
---
My Experience Swimming With Turtles
The morning of the sea scooter safari we headed to the main offices of Ariki Holidays down at the popular Muri Beach. Here we checked in, are given a poster with details about the hawksbill turtles and green turtles which we would be seeing, and signed a waiver form. In our group is approximately 13 people who are chilling out on the bean bags and enjoying a morning coffee kindly provided by the staff.
When all the necessary paperwork had been done we head down to the location either in our own private vehicles or in the company car.
---
Arriving & Gearing Up
Down at the ocean, the tide is high and a rainbow looms in the sky, a result of the early morning rain. The crew is setting up, unloading the equipment, and doing final preparations.
Our main guide, Dan, briefs us on what to expect in the water, about the 30-meter deep trench we would be swimming in, and how to react around the turtles. His passion for the ocean shows and he describes the different ocean life we should expect to see, as well as tells a couple of stories from previous adventures.
Heading over to a buggy loaded with the equipment we are geared up with a snorkel, mask, and fins. The crew is particular in making sure everything fits perfectly and provides baby shampoo to prevent the mask from fogging up.
The sea scooters are unlike anything I have ever seen before. With a motor to propel you through the water and three different speed levels, it will make swimming back inshore, against the current, so much easier. We are taught how to operate the sea scooters correctly. Including the emergency stop and most important, not to turn it on and face it downwards, unless you are comfortable swimming at depth.
---
Going For A Test Swim
We go for a practice swim at the beginning of the trench, keeping close to the drop-off point. This allows us to test the gear and the crew to replace any gear which are causing issues or that does not fit right.
After testing we are provided with more baby shampoo for our mask to ensure maximum clarity and then its is time to head out.
---
The First Turtles &  Puffer Fish
The sea scooter is surprisingly weightless in the water and it neither floats nor sinks. It is easy to swim with, even without having it turned on. Within less than a minute of swimming in the trench, we spot our first turtle of the day, as well as a nearby pufferfish.
Soon enough, we are spotting hawksbill and green turtles left and right, both on the coral walls and swimming freely below us in the ocean. It is one thing seeing these magnificent creatures on land, but it is a whole other thing in the water.
Dan and the other guides are extremely enthusiastic about all the ocean life, pointing out when they find something and encouraging us to come and have a look. They even offer to take the Gopros for those not comfortable swimming down and film the turtles up close. That is going above and beyond what I would expect of any tour guide.
---
Swimming With Eagle Rays
Halfway through the adventure we reach the end of the trench within the lagoon and turn around. Though, not before one of the crew spots something amazing below us. A group of eagle rays is soaring deep down, approximately 20 meters.
The only tell that they are present is the white under their wings flapping. Those who can hold their breath dive down. Though, unfortunately, I have always had issues with the pressure on my ear when I dive past about 7 meters.
Heading back inland it is time to turn the sea scooters on full blast as we swim against the current. Noise in general always seems to echo when you are underwater. Though luckily, the whirling motor did not seem to bother the other marine life or the turtles. The sea scooters are extremely strong and effortlessly power us through the water. It also provides an easy way to dive down next to the turtles.
View this post on Instagram
---
Swimming With Sharks
One of the crew quickly tells everyone to crowd around, there are three shark pups about 12 meters down on the coral wall. The talented staff swims down with ease, without the need for a sea scooter. I try, but unfortunately can't swim deep enough, I do manage to get a small view and just make out the shapes.
---
The End Of An Amazing Morning
Back at the beach we hand back the gear and say our goodbyes. It is no doubt that this is the best way to experience the underwater life of Rarotonga. Being able to sea scooter down and swim with the turtles was amazing and truly a bucket list item. This also meant you were not spending much energy swimming down, allowing you longer with the turtles.
---
Was It Worth It?
The turtles were only one part that made the experience with Ariki Adventures amazing; the other part was the excellent crew. Not only were they friendly and approachable, but they also ensured our safety was the highest priority.
From the informative briefings, the amount of staff assisting, and the fact they were always making sure we were comfortable. There was even a team member on a fully equipped paddleboard following us around the entire time. This made it easy if there were issues or we just wanted something to hold onto for a while.
I honestly cannot recommend the sea scooter safari with Ariki Adventures enough. Make sure to check out their website to see the full list of tours on offer!
Swimming With Turtles: Ariki Holidays
---
Where To Stay In Rarotonga
There are plenty of options when it comes to accommodation in Rarotonga. From small hostels, apartments on the beach, luxury resorts, and everything in between.
Though just be aware that even 5-star resorts in Rarotonga don't actually look too great so adjust your expectations accordingly. This is an island with limited resources and seems to be a few years behind New Zealand, which is again, a few years behind the rest of Oceania. As a result, rooms can look quite dated, think floral prints from the '70s, though that's just the atheistic on the island.
Find the best hotels in the area
---
Things To Do While In Rarotonga
One great thing about Rarotonga is that is it basically impossible to get bored during your stay! There is such a wide variety of things to do and beautiful sights you will constantly be out exploring.
Also, for a more extensive list be sure to check out my post on the Best Things To Do In Rarotonga.
Aitutaki Day Tour: If you are looking for a once-in-a-lifetime experience definitely think about booking the Aitutaki Day Tour. Though it is pricey, 100% worth it. It still has some of the best beaches I have ever seen.
Raro Buggy Tours: I have always wanted to do the buggy tour as there is such hype so I booked it on my most recent trip. I remember saying at the start to my partner that we must swap halfway so I get some fun. Though when that time came I was enjoying it so much that I was happy to stay a passenger!
Across Island Hike: One of the most popular things to do is do the Across Island Hike and visit The Needle. This will take you right into the interior of the mountainous island with some amazing ocean views.
Beach Hop: Now you cannot go to Rarotonga and miss out on exploring the incredible ocean life and this can easily be done on a budget, if not for free. Basically, no matter where you are staying on the island the ocean is just a walk away. Do what I did and bring your own snorkel, or hire your own for a few dollars a day. Honestly, you could spend hours exploring underwater life and corals. Pro tip: the best snorkeling spot is Aroa Marine Reserve behind The Rarotongan Beach resort or in front of Fruits of Rarotonga.
Lagoon cruise: More of a family-friendly activity is the lagoon cruise. There are a couple of companies you can book with, though we went with Koka Lagoon Cruises. It is a perfect way to get into the Cook Island spirit. With plenty of performances, snorkeling, entertainment, and a delicious lunch it is the ideal way to spend half a day.
Quad Biking: If you are a bit of an adrenaline junkie then quad biking is perfect for you! Head right into the inland area and among the jungle. Explore off the beaten track and get some of the best views of the famous needle which stands high over Rarotonga.
Cultural Show: A more tame activity is checking out one of the evening cultural shows. These are magnificent insights into the Cook Island culture with extremely impressive performances involving dance and fire. A buffet dinner is also included with both Western and local favorites.
---
LIKE IT? PIN IT!
---
Want more Cook Islands inspiration? Check out….
---
Disclaimer: This post contains affiliate links. So, if you click on it and purchase something, I get a small percentage at no extra cost to you. As always all opinions are my own and your support is much appreciated.
Backpackers Wanderlust was a guest on the Sea Scooter Safari with Ariki Adventures while in The Cook Islands, however, as always, all opinions are my own.
Related Posts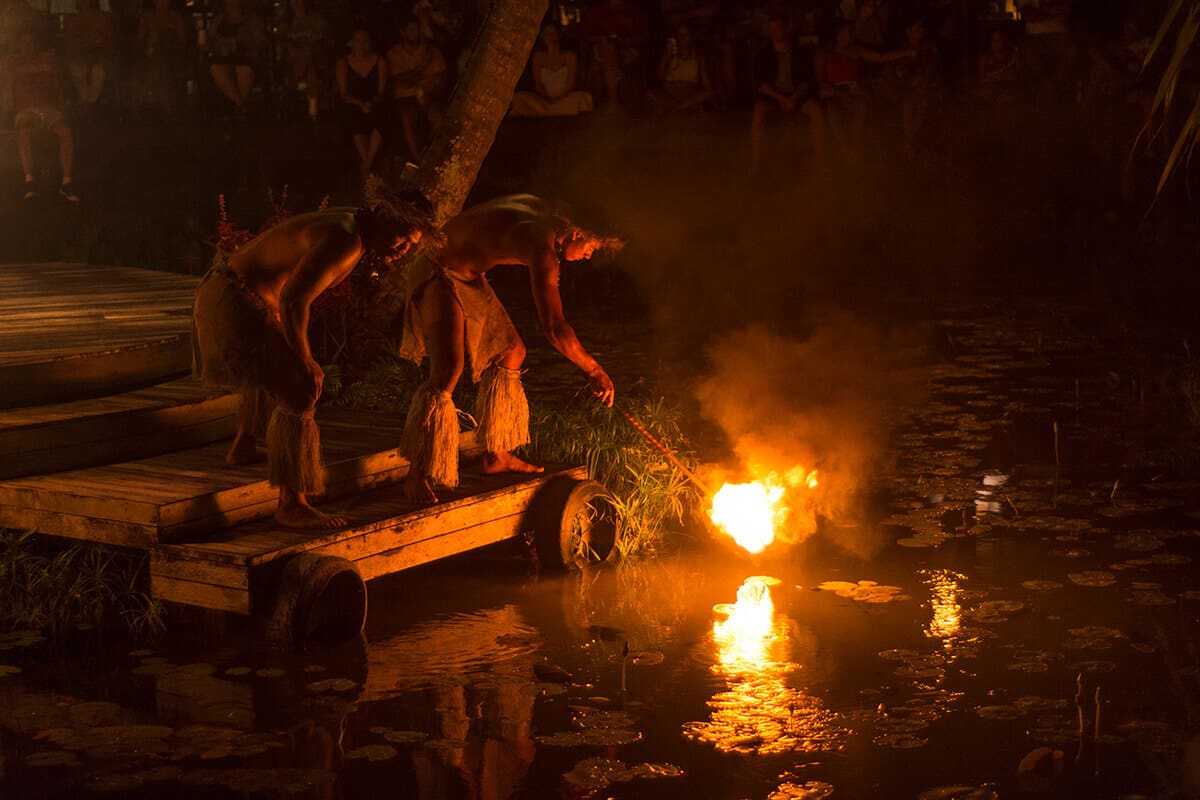 Find out all you need to know about seeing a cultural show in Rarotonga with [...]
47 Comments
All you need to know about exploring Rarotonga with Raro Quad Tours. I will be [...]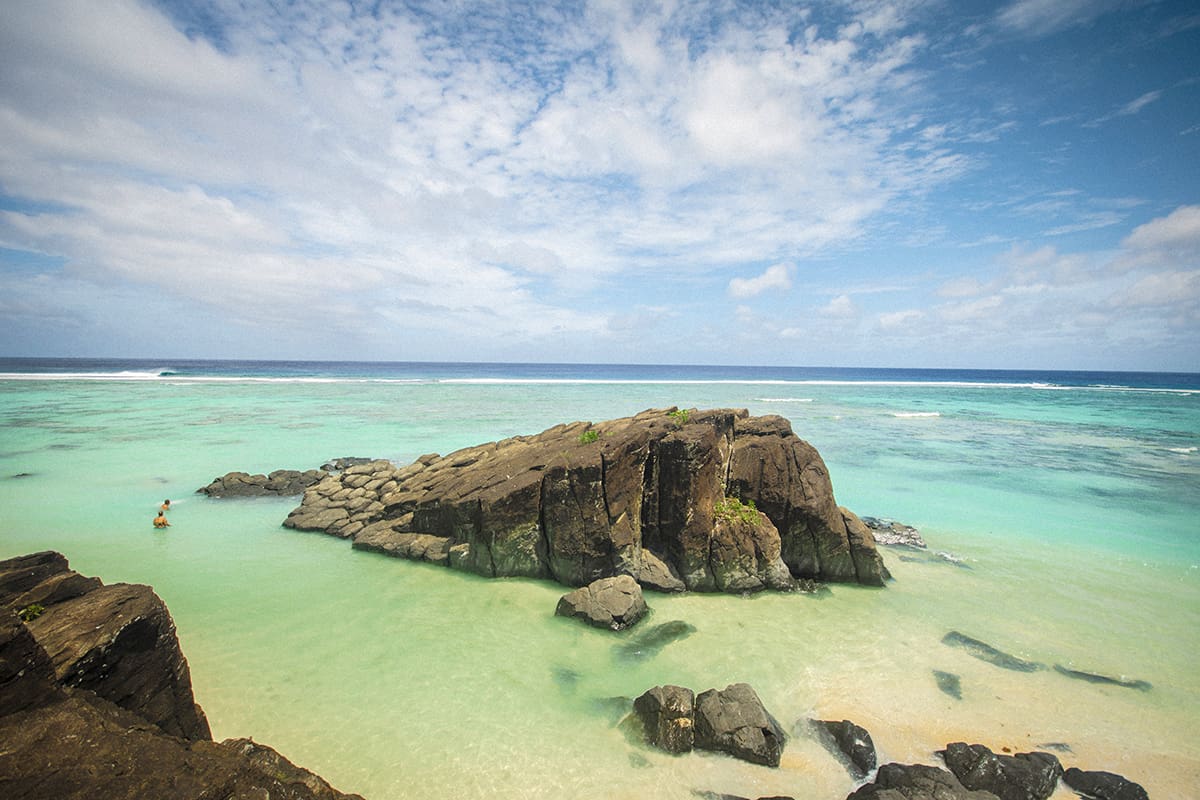 Want to explore the best beaches in Rarotonga? From my favorite beaches, the best snorkeling [...]