London is an expensive city and certainly, one of the most pricey I have visited so far. Though, even with such incredible price tags it still remains a hotspot with young travelers doing their European OE. In this backpacking London travel guide, I will let you in on all the top things to do in London, the best attractions, where to sleep, eat and more!
London is such an interesting place full of many different types of people and amazing sights. Walking down the streets you will be absolutely surrounded by history.
Though, being located in the infamously expensive Western Europe region you can be sure that if you have not done the correct research London might not only steal a part of your heart but a decent portion of your savings as well.
If this is your first time visiting you may find the city a little overwhelming. There are plenty of interesting sights, though entry fees can add up fast. Feeling a bit peckish? Well, you can't just step into the nearest restaurant hoping it will be within budget.
London is certainly a place where research pays off, literally, and since you are reading this backpacking London post you are certainly on the right track!
---
Backpacking London- Everything You Need To Know!
---
How Many Days To Spend In London?
London is an absolutely massive city so you could spend weeks here and not experience more. Though, while saying this, it is unlikely your budget will ultimately allow you long enough to take in all the incredible sights and hidden local highlights. The first time I visited I only managed to spend 48 hours in London.
Therefore I recommend spending anywhere from three days to one week exploring London.
---
Cost Per Day To Travel In London
It's difficult to know exactly how much money you will need when traveling London as it will differ greatly depending on your travel style. Where you stay, eat and explore will largely effect it, especially as the British Pound is so strong against many other currencies.
Overall, I spent between $55.00 – $90.00 / £43.00 – £70.00 per day when backpacking London. The cheaper range eating at Tescos, enjoying the sights from the outside and walking to get around, and the higher budget eating in at cheap restaurants and taking the tube to explore further afield. I stayed at St Christopher's Inn- London Bridge in their cheapest dorm room. It wasn't anything special, but it provide a decent bunk bed for the night. Though, I will go into more detail on how to explore London on a budget so you can save as much money as possible, allowing you to travel longer!
---
Where To Stay In London?
London is an incredibly sprawling city that just seems to be expanding by the day. There are so many different areas you could stay which can get a little overwhelming when figuring out where to stay in London. Though, assuming you are a first-timer to London, looking to get the most out of a short stay and experience many of the sights, your best option is Southbank. As well as this you will need to figure out whether hostels, hotels or Airbnbs in London will suit your travel style best.
Here are my top picks for the backpacking London travel guide: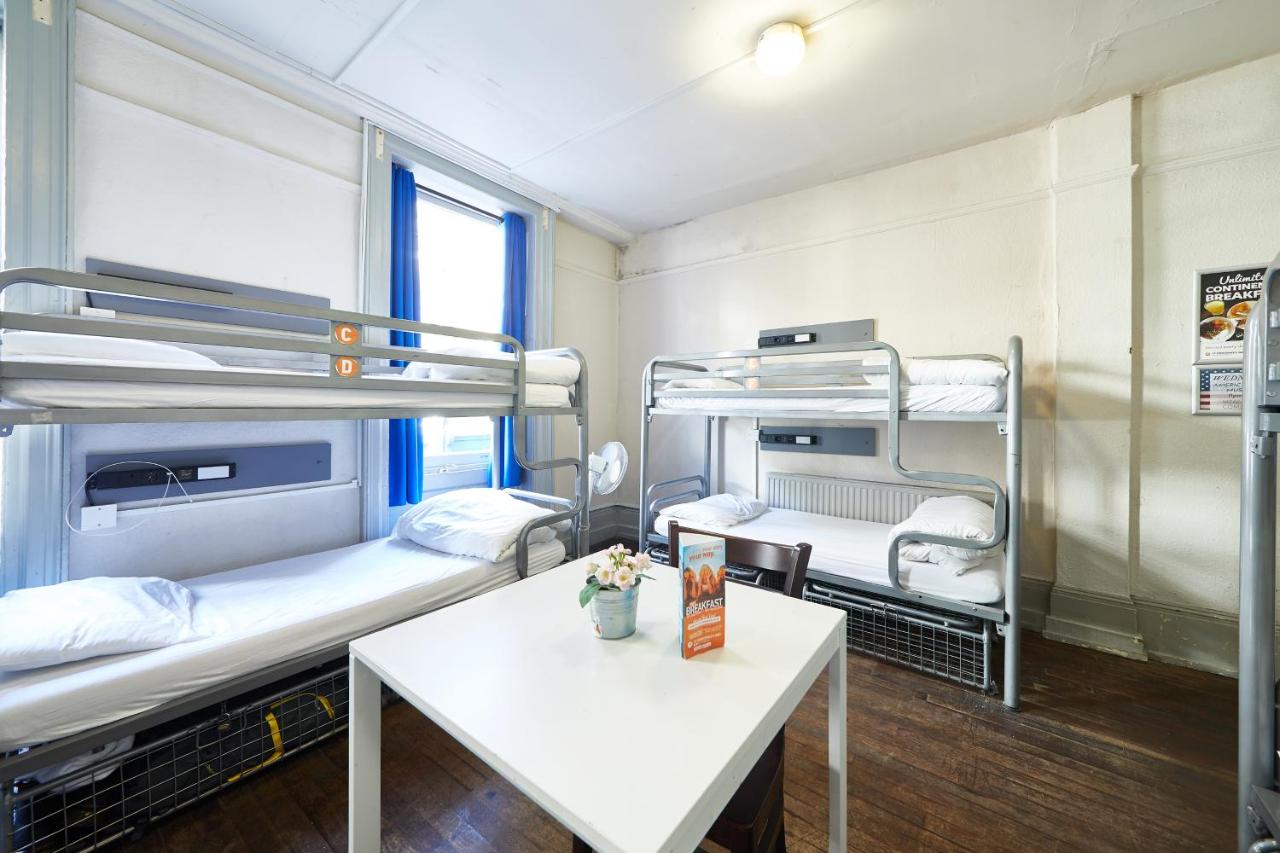 St Christopher's Inn- London Bridge
Clean and comfortable dorm rooms from $38.00 per night with special deals at the pub below.
BOOK NOW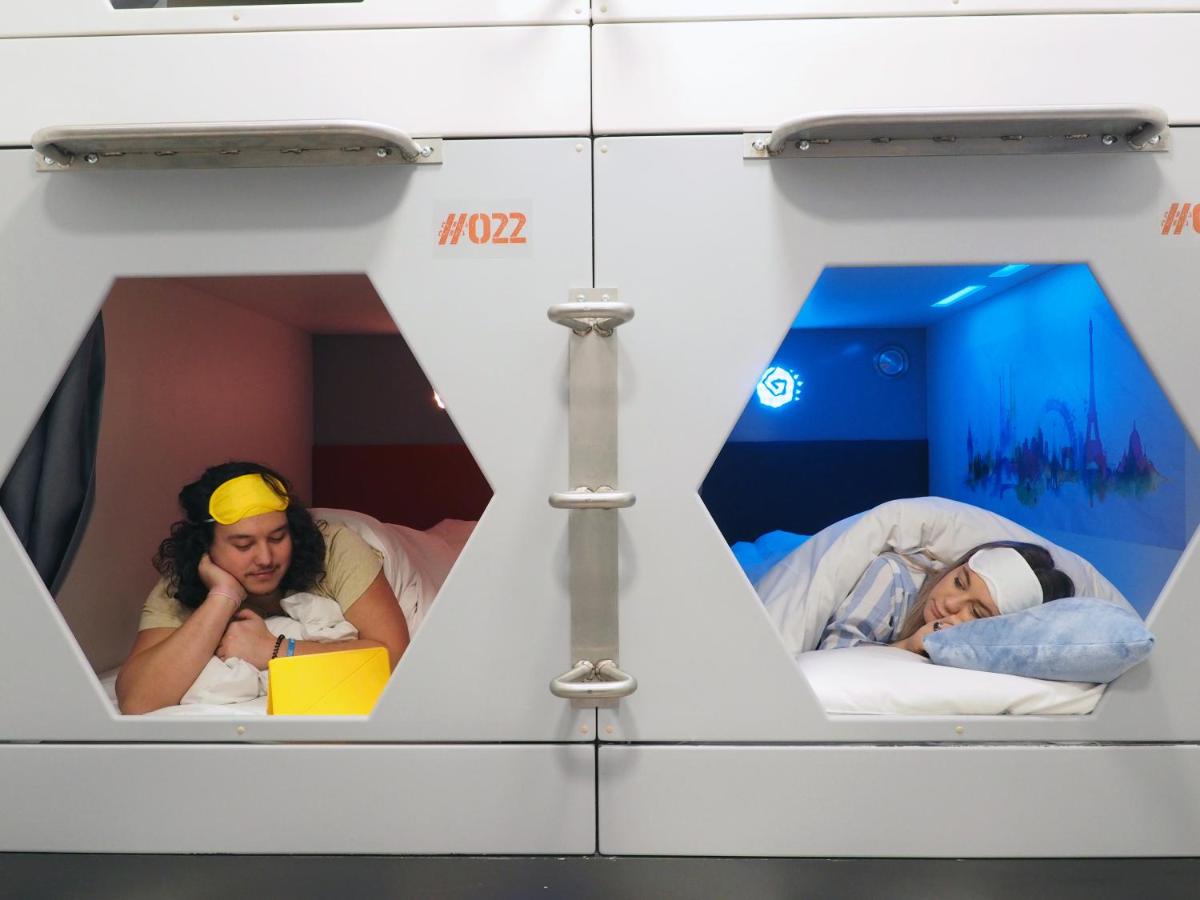 St Christopher's Inn Village- London Bridge
Choose between funky pod style or basic dorm rooms, providing the ultimate privacy from $36.00 per night.
BOOK NOW
My favorite hotel option in central London. From $250.00 per night, check out my review here.
BOOK NOW
Park Plaza Westminister Bridge London
A stylish and modern hotel with amazing views. From $330.00 per night including breakfast for the ultimate luxrious stay.
BOOK NOW
---
Getting Around London
Getting From The Airport to London Central
London is a massive region and has one of the busiest airports in the world. In total there are six different airports serving London which are Heathrow, Gatwick, City, Southend, Stansted, and Luton. Thanks to excellent public transport it makes it relatively easy to travel from these airports right into London Central.
Each airport provides different transportation options including a variety of trains, the tube, taxis, or buses. I recommend checking out the links above depending on the airport you are flying to/from to figure out what would be best for you. Just remember to leave with plenty of time to spare as traffic in London can be horrendous and delays on the trains and the tube are extremely common.
---
Traveling Within London
I highly recommend downloading the offline map of London on the Maps.Me app for your cell phone. Either way, London has an excellent public transport service allowing you to easily get between your destinations efficiently and quickly.
---
Walking
Luckily for those travelers on a budget, London is a relatively flat city, especially in the center, allowing the perfect terrain for walking. Strap on some comfortable shoes, though as it can be quite some distance to travel between attractions.
For example, from the Tower of London to the London Eye is about 45 minutes away and from the London Eye to Buckingham Palace is another 30 minutes walk away. The attractions in London can be quite spread out so prepare yourself for that, though you will be saving a lot of money than by taking public transport.
Another thing to that into account if deciding to walk around London is the weather. Make sure to check the weather reports for the day to make sure you don't get stuck in the rain, having to jump over puddles, and hide under the corners of buildings.
---
Taxi
It's a bucket list item for many to take a black cab around London, though they are not always black. They are easy enough to hail from the side of the street, just make sure that their taxi light is on to show they are available.
This might be an affordable option if you are traveling with five people as you can split the fare and it does not cost any more/less depending on the number of people. Though, if you are a solo traveler or with a friend, this will not be the best option.
---
Tube
The London underground or tube is a network of trains that cover the city. It is actually the largest underground rail network in the world making it the perfect way to travel between destinations. Even with its vast size, it is still great for first-timers in London and you can get free maps from any of the stations and most tourist offices.
It is very easy to figure out how to get between stations thanks to these well-designed maps, though be aware that it is not a scaled map and therefore stations can appear closer than they really are. Though, be aware that during rush hours the tube can become extremely busy which often causes many delays, over 500,000 people use the tube to commute to and from work!
You can use an Oyster card (local transportation card), or your credit card to purchase a ticket at the station. All are extremely easy to do and thanks to the free maps it is simple to work out which trains you need to get on for your destination.
The only thing when taking the tube is to be aware of pickpockets who like to spend their days on overcrowded trains. Wear your backpack on your front to deter any theft and keep a close eye on all of your belongings.
Top Tip: Take the tube to Holland Park during May to see Bluebells in London
---
Bus
They are perfect if traveling short distances as they are actually quicker than taking the tube. Though, for long distances, they are the slow option thanks to heavy London traffic. There is plenty of hop on hop off sightseeing bus tours which is the perfect way to explore the city on a beautiful day.
Unfortunately for many tourists you cannot purchase a bus ticket on the bus, or find ticket machines at the stops. Therefore you must have either an oyster card, travel card ticket, bus pass, or a contactless bank card. If you plan to spend a decent amount of time in London and use the public transport system a lot then the oyster card is a great choice. If not, you can always use your contactless credit card, though just be aware of foreign bank charges which can add up.
---
Where To Eat & Drink In London
From high-end restaurants to delicious markets and streetside eateries, there are so many options when eating in London. Wherever you are staying you will be able to find something, from cheap eats in Soho to incredible restaurants in East London.
No worries if you have dietary restrictions you will be spoilt for choice with gluten-free, vegetarian-friendly, and vegan restaurants in London. Though unfortunately for us many of them are not budget-friendly, especially when you add in the 'not necessary, always pushed' tip.
These are my top picks, all tested and tried, for backpacking London:
---
Cheap Food In London
London has such a delightful selection of different food, though if you are a backpacker on a budget it is unlikely you will be able to afford it all. Rather you will often find yourself at one of the London supermarkets, grabbing an affordable bite. We would commonly visit Tescos to purchase their 'meal deals'. Also, head there just before closing to buy items that have been reduced down for a quick sale. There are plenty of Tesco Express all around Central London, and if you have a kettle in your accommodation that can provide a cheap meal, keeping your budget as low as possible.
If you cannot resist hot and healthy food your next best option will be to hit up one of the markets. Borough Market is located in Southbank and not too far from London Bridge. The food here is not as cheap as markets in Greater London, though if you are in the city center this is a great option. A bustling hub of such a variety of cuisines you will find something delicious no matter what you are craving!
---
British Dishes You Must Try
There are plenty of dishes you must try when in Britain, though if you are traveling further outside London I would recommend waiting until you try them as prices will be lower in more local areas. Either way, you must try some scones and English tea, it is the perfect way to spend an afternoon. Then for dinner find a local pub and get the fish and chips with vinegar!
---
Safety In London
London is a relatively safe city to explore, though just like any place it is best to be knowledgeable and aware of your surroundings at all times. Unlike in many countries, cars drive on the left, so make sure to double-check traffic before crossing.
Muggings are rare in London, though, on occasion they do happen. Always try to be in a group, especially a night, to keep safe. During the weekend you can also find plenty of drunk people wandering the streets. It is always best to ignore them to avoid any trouble.
In terms of scams you should always be on guard in quite touristy areas and remember if it sounds too good to be true, it probably is. Also, be conscious when withdrawing money, making sure to hide your pin and discretely putting away your cash.
---
Things To Do In London
London city center is full of amazing activities and attractions which will keep you busy for days. Whether you enjoy a spot of shopping, experiencing some history, doing something unique by checking out the dark tourism sites in London, or want to see a view from above, this city has something for everyone. For something more off the beaten track be sure to check out the non-touristy activities in London.
The city is huge as well so the majority in this list and quite focused on the center. Though be sure to check out a local's opinion on the best places to visit in London if you have more time or want to get away from the tourist spots.
---
The London Eye
The London Eye is a must on your London bucket list! This gigantic Ferris wheel on the South Bank of the River Thames is Europe's tallest Ferries wheel. It is also the most popular paid attraction in the entire United Kingdom. It stands 135 meters tall with a wheel diameter of 120 meters.
Unfortunately for us, this popular 'must do' does it come cheap. Costing $37.00 / £28 on the day, though if you are prepared you can book tickets online at a slightly cheaper price. Though, luckily for us, it does not cost to look at and appreciate this awesome Ferris wheel.
---
The Shard
The Shard is an integral part of the London skyline and is a must-see when in London. Also referred to as the shard of glass, London Bridge Tower and Shard London Bridge this impressive feat of architecture was designed by Renzo Piano. Standing at nearly 310 meters tall, it is the tallest building in the UK, the tallest building in the European Union, and the fifth tallest building in Europe.
You can go up The Shard to appreciate the views with tickets costing $41.00 / £31 on the day. Again, you can save money by booking in advance online.
---
Buckingham Palace
Located in Central London, Buckingham Palace is a popular to-do on any tourist's first visit to London. This is one of the best free things to do in London, perfect for backpackers on a budget. The official residence of the Queen the doors are opened each summer, usually between August and September, for a glimpse into life at this historic building. If visiting on one of the tours you can marvel at the impressively decorated staterooms, the Throne room, grand staircase, fine art, and a special exhibition that changes each year.
If you aren't interested in a tour or just want to admire Buckingham Palace from the outside makes sure to time your visit with the popular changing of the guards. Happening at 1pm each day make sure to arrive at least 45 minutes early to snag a good spot. Just be aware that the time can change and it's best to visit their website to check for any changes.
---
Palace of Westminister (Big Ben)
The Palace of Westminister is one of the most historic buildings in all of London. It is the meeting place of the House of Commons and House of Lords, which make up the Parliament of the United Kingdom. This is where many laws were created, which many other countries applied to their legal system as well. If you are a bit of a history buff and interested in the legal system the Palace of Westminister is a must-visit.
Though even if you don't visit for historical reasons, it is still well worth it for the impressive architecture and to get that famous photo of Big Ben. Located at the north end of the Palace of Westminister it stands 96 meters tall and was once the largest four-sided clock tower in the world.
---
Tower of London
The Tower of London is one of the most popular places in London and should be on the itinerary of any first-timer backpacking London. It is a historic castle founded all the way back in 1066 with the Norman Conquest of England. Located on the north bank of the River Thames it is extremely easy to get to and among all the action of London. It is made up of several buildings set within rings of defensive walls and a moat.
If you wish to enter the Tower of London tickets cost $35.00 / £26.80, though you can buy them cheaper online (this also will save you queuing on the day to purchase tickets). If you are on a tight budget and don't wish to go inside it is still well worth visiting to walk around the outside of the grounds and admire the impressive castle complex right on the river. You can always photograph London sights from the outside for free, perfect for that awesome Instagram shot!
---
Tower Bridge
Tower Bridge is just one of the many iconic sights around London which are a must-visit when in this city. A combination of bascule and suspension bridges, it was built over 8 years, from 1886 to 1894. Crossing over the River Thames it is freely available to both vehicles and pedestrians. Perfect for those people backpacking London on a budget with tickets needed.
Though if you are wanting to go inside the bridges twin towers and high walkway, there is an admission charge which is just $13.00 / £9.80! It is certainly one of the more affordable sights to visit in London.
---
St Pauls Cathedral
Sitting at the highest point in London is St Pauls's Cathedral. Another integral part of London's skyline, it is one of the most famous and recognizable sights of the city. Standing 111 meters high it was the tallest building in London from 1710 to 1967. Nevertheless, the dome and spires have dominated the skyline for over 300 years.
You can visit this impressive and historic cathedral with tickets costing $23.40 / £18. Though, even if you decide not to go inside, it is certainly worth visiting, just to appreciate the beauty of this impressive structure.
Any Questions? Let me know in the comments!
---
LIKE IT? PIN IT!

Want more England inspiration? Check out….CITIZENM TOWER OF LONDON REVIEW: A HOTEL FOR MODERN TRAVELERS
Disclaimer: This post contains affiliate links. So, if you click on it and purchase something, I get a small percentage at no extra cost to you. As always all opinions are my own and your support is much appreciated.