Find out everything you need to know about going on a Lagoon Cruise in Rarotonga with Koka Lagoon Cruises. I will be giving you all the information you need to know such as why you should go, costs, and what to expect!
---
When you are in Rarotonga one of the best things to do there is a lagoon cruise. Though this experience is so much more than just a simple boat trip. You'll explore the reef, learn about the culture, try some local food and experience the best of Cook Island hospitality.
I decided to do my lagoon cruise in Rarotonga with Koka Lagoon Cruises. The team there was friendly, helpful, and had that awesome Cook Islands spirit.
Located in Muri Beach, Koka Lagoon Cruises is extremely easy to get to and the friendly staff will make you feel welcome from the moment you arrive. Also, not to worry if you don't have snorkels and flippers, you will be given some when you check-in at their office.
---
The Ultimate Beach Day With Koka Lagoon Cruises
---
Why Go On A Lagoon Cruise In Rarotonga
To experience the best Rarotonga has I highly recommend a lagoon cruise in Rarotonga. Sure there are a couple of different companies to choose from. Though I personally get through Koka Lagoon Cruises and had an excellent time.
This is an activity suitable for people of all ages. Whether you are a family or a couple you will have fun. This isn't just a simple tour, this whole cruise is an experience. The team working is a highlight as they keep everyone laughing and it is a pretty interactive experience. Whether you meet a moray eel or enjoy the demonstrations, you eventually find yourself off your seat and joining.
---
Cost Of A Lagoon Cruise
A lagoon cruise in Rarotonga with Koka Lagoon Cruises will set you back $79.00 NZD for an adult. A child will cost $40.00 NZD between the ages of 6 to 11 years of age. Under 6-year-olds are free.
They also offer deals for families which will work out cheaper than booking each person's ticket separately.
For this price, you will receive a 3 and a half hour experience. This includes visiting the marine reserve, swimming, a bbq lunch, and entertainment throughout the whole thing.
---
Arriving At Koka Lagoon Cruises
Just down on the beach we jump aboard the boat, grab a seat, and settle in. Netting above us keeps valuables safe and dry, especially helpful when you are snorkeling.
Heading out on the boat to the idyllic sounds of the crew singing and playing instruments we bob along through the waves, following the exterior of the island. With typical Cook Islander personalities we are treated to good laughs and plenty of smiles as the crew introduce themselves.
The boat is perfect with a roof providing shelter from the sun or rain. Also, with a glass-bottom it allows you to see all the sea life beneath. With seating is around the glass area so no matter where in the boat you are you will always have a good view of the fish playing underneath.
---
Snorkeling At The Marine Reserve
A short twenty minutes and a few songs later we arrive at the snorkeling spot in an amazing marine reserve. Next, we gear up in a snorkel mask and plunge into the deep waters. Though, there are plenty of life jackets and noodles on board for those who have trouble swimming or aren't comfortable with deep waters.
A couple of meters from the boat is a table where new coral is growing, this has a bar above the perimeter allowing people to stand on and catch their breath.
Highlights of the marine reserve include friendly fish, giant clams, and even a moray eel! The coral life here seems to be flourishing. Also, the crew tells those less experienced not to stand on the coral and to be extremely careful if you are swimming close.
---
Koromiri Island
After snorkeling, we jump back into the boat and head over to Koromiri Island where Koka Lagoon Cruises has a full entertainment area set up alongside picnic tables, bathrooms, and kitchen facilities. This picturesque island is lined with gorgeous palm trees and clean white sand.
While the crew prepares lunch we get on about exploring the small island. We head over to the other side which is directly exposed to the sea. Here the beach is rough, rocks line the shore, and waves crash sporadically. It is much different compared to the calm lagoon and perfect sandy beach on the other side, though equally as gorgeous.
Inside the island, past the swaying palm trees is a dining area filled with picnic tables and the perfect amount of shelter. With a fully equipped kitchen, it makes for the ideal spot to stop for lunch. We are offered fresh filtered water which is perfect, especially after swimming in the ocean
The crew put on a delicious buffet with a mixture of both local and western favorites. With plenty of fresh fruits and salads, we vegetarians are kept happy. A special papaya salad is on offer, as well as the kiwi favorite sausages. Though, from what I hear, the yellowfin tuna steaks are truly the star of the show.
---
Entertainment With Koka Lagoon Cruises
Next, we are treated to an awesome show put on by the crew after lunch. From learning about coconuts to local clothing and the types of foods. Each presentation is extremely interactive. Each time new volunteers constantly being brought up to participate.
Coconuts are so important to Rarotonga and this is emphasized throughout all tours in Rarotonga. Though, I will say I did feel that the crew did the best presentation. With coconut tree climbing, husking coconuts, and learning how to open one, we are all one step closer to becoming pros at the end. Of course, there is plenty of free coconuts to go around as a result.
While the crew clean up and prepare to depart we head back down to the beach. Enjoying one last frolic in the warm ocean waves we chill out and relax, taking in the amazing sites. Even better, the sun has now come out turning the water the most magnificent shade of blue.
The palm trees sway in the background and the rugged interior of Rarotonga is in front of me. It is obvious that the best way to experience seaside life is with Koka Lagoon Cruises.
---
Where To Stay In Rarotonga
There are plenty of options when it comes to accommodation in Rarotonga. From small hostels, apartments on the beach, luxury resorts, and everything in between.
Though just be aware that even 5-star resorts in Rarotonga don't actually look too great so adjust your expectations accordingly. This is an island with limited resources and seems to be a few years behind New Zealand, which is again, a few years behind the rest of Oceania. As a result, rooms can look quite dated, think floral prints from the '70s, though that's just the atheistic on the island.
Find the best hotels in the area
---
Things To Do While In Rarotonga
One great thing about Rarotonga is that is it basically impossible to get bored during your stay! There is such a wide variety of things to do and beautiful sights you will constantly be out exploring.
Also, for a more extensive list be sure to check out my post on the Best Things To Do In Rarotonga.
Aitutaki Day Tour: If you are looking for a once-in-a-lifetime experience definitely think about booking the Aitutaki Day Tour. Though it is pricey, 100% worth it. It still has some of the best beaches I have ever seen.
Beach Hop: Now you cannot go to Rarotonga and miss out on exploring the incredible ocean life and this can easily be done on a budget, if not for free. Basically, no matter where you are staying on the island the ocean is just a walk away. Do what I did and bring your own snorkel, or hire your own from a few dollars a day. Honestly, you could spend hours exploring the underwater life and corals (pro tip: the best snorkeling spot is Aroa Marine Reserve behind The Rarotongan beach resort or in front of Fruits of Rarotonga)
Cultural Show: A more tame activity is checking out one of the evening cultural shows. These are a magnificent insight into the Cook Island culture with extremely impressive performances involving dance and fire. A buffet dinner is also included with both western and local favorites.
Across Island Hike: One of the most popular things to do is do the Across Island Hike and visit The Needle. This will take you right into the interior of the mountainous island with some amazing ocean views.
Quad Biking: If you are a bit of an adrenaline junkie then quad biking is perfect for you! Head right into the inland area and among the jungle. Explore off the beaten track and get some of the best views of the famous needle which stands high over Rarotonga.
Raro Buggy Tours:
I have always wanted to do the buggy tour as there is such hype so I booked it in on my most recent trip. I remember saying at the start to my partner that we must swap halfway so I get some fun. Though when that time came I was enjoying it so much I was happy to stay a passenger!
Swimming With Sea Turtles: No matter what your budget is swimming with sea turtles is one activity I recommend to everyone visiting Rarotonga. This experience will have you swimming alongside these majestic beauties. I did this with Ariki Adventures and cannot recommend this enough. As an alternative, they also offer a lagoon safari which I recently did. This is suitable for all ages and is safe for those who are not the most confident swimmers.
---
LIKE IT? PIN IT!
---
Want more Cook Islands inspiration? Check out….
---
Disclaimer: This post contains affiliate links. So, if you click on it and purchase something, I get a small percentage at no extra cost to you. As always all opinions are my own and your support is much appreciated.
Backpackers Wanderlust was a guest on the cruise by Koka Lagoon Cruises while in The Cook Islands, however, as always, all opinions are my own.
Related Posts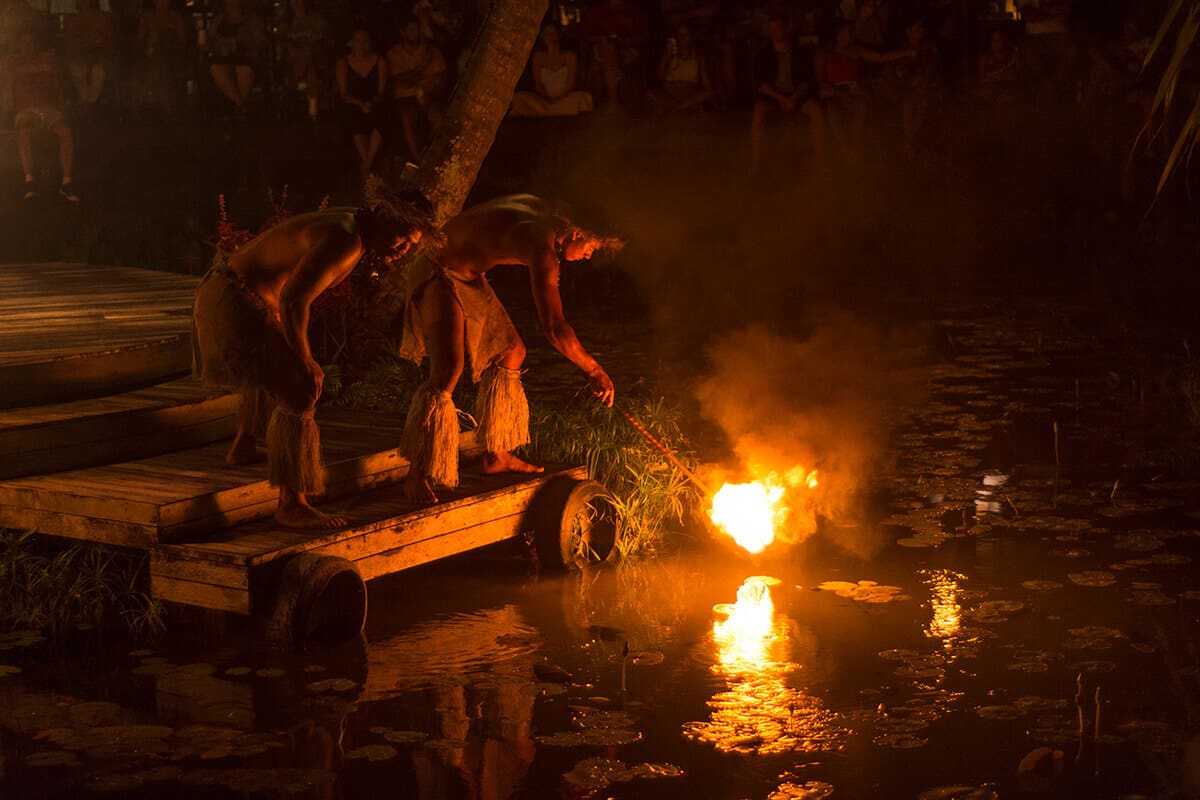 Find out all you need to know about seeing a cultural show in Rarotonga with [...]
47 Comments
Learn all you need to know about backpacking Rarotonga on a budget while in The [...]
7 Comments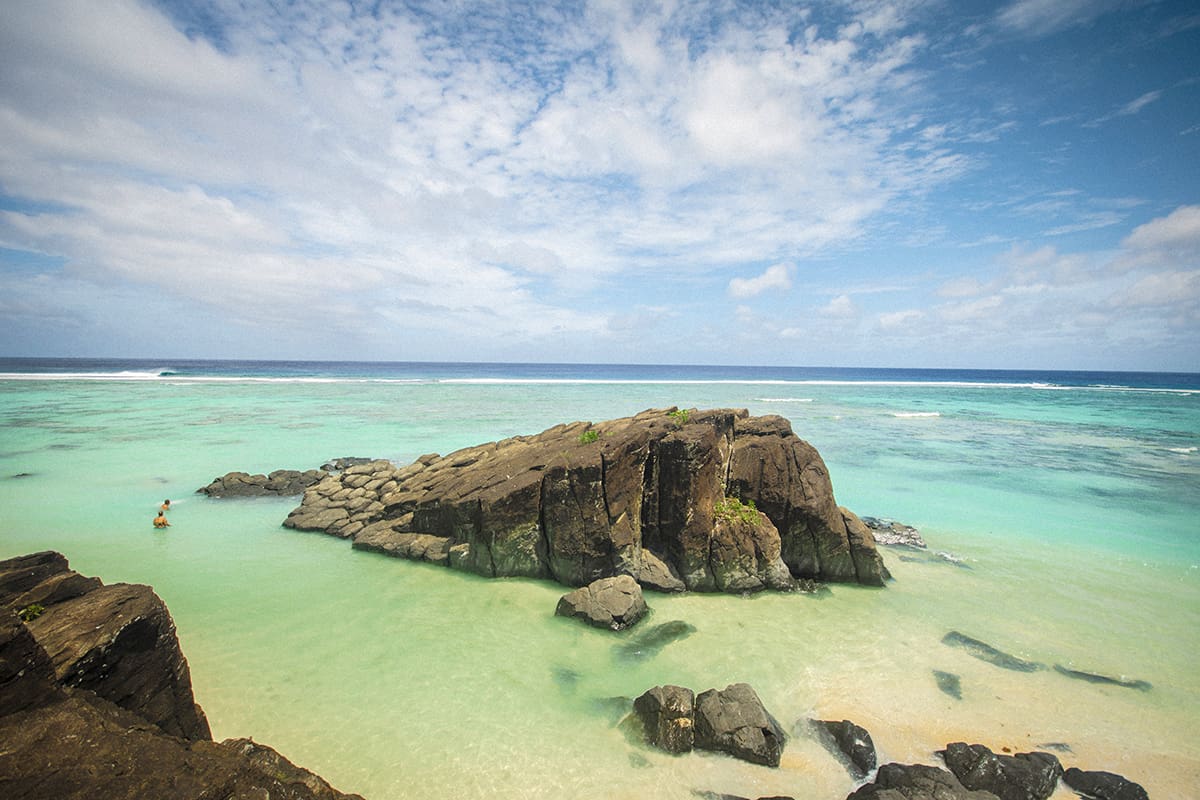 Want to explore the best beaches in Rarotonga? From my favorite beaches, the best snorkeling [...]