Khao San Road is a place known for its crazy nightlight and basically a right of passage for every traveler in Thailand. This area has always had plenty of hostel options, but limited quality hotel options. Luckily for us, the ibis Styles Bangkok Khaosan Viengtai has popped up on the scene during the past couple years and I knew I had to check it out during my trip to Bangkok!
It is a backpacker and family-friendly hotel offering comfortable rooms, plenty of amenities and just minutes away from Khao San Road.
ibis Styles Bangkok Khaosan Viengtai Review
---
Where Is ibis Styles Bangkok Khaosan Viengtai?
42 ซอย รามบุตรี, Thanon Tani, แขวง บางลำพู, Phra Nakhon, Bangkok 10200, Thailand
---
Getting Around Bangkok From Khao San
ibis Styles Bangkok Khaosan Viengtai is located close to many popular attractions around Bangkok. The first is Khao San Road itself. This is the ultimate party place in Bangkok and if you are wanting to let loose for a night this is certainly the place to be. Another must-see attraction is the Grand Palace.
Just be aware that the tuk-tuks in this area generally over charge because of the touristy location. If you want to save a bit of money walk a few streets over away from the crowds and you will get a much better deal.  I also recommend using the grab app and take a taxi. Journeys are very affordable and you can pay directly on the pay as well.
---
A Relaxing City Stay: ibis Styles Bangkok Khaosan Viengtai Review
From the amount we stepped out of our grab taxi we were greeted by nothing but smiles from the staff. There is a large reception area with plenty of seating as soon as you walk inside the door. Large windows let lots of light into the space making it really inviting.
There are a few different reception desks and we were not quite sure which one to go to, though within seconds of walking in we were quickly greeted and shown the way.
---
Staying In The Standard Queen Room
There are a variety of rooms at ibis Styles Bangkok Khaosan Viengtai and we stayed in the Standard Queen Room. It had beautiful bright pops of color, from the bright bathroom decor to colorful pillows on the bed it really gave the room a fun feeling.
The bed was absolutely incredible and I have to give the mattress a 10/10. We had excellent nights sleep here and it is surprisingly quiet during the evenings considering the bustling street outside. There is also a desk in the room, mini bar, flat screen television and couch. I must also give a special shout out as well to the carpet with its funky design highlighting favorite cities here in Thailand.
The toilet and shower are separated from the rest of the room with the vanity and basin out front. This makes it perfect if you and your partner want to get ready at the same time, it's often a problem for us when traveling!
---
On-Site Dining At ibis Styles Bangkok Khaosan Viengtai
Breakfast
Waking up early we head downstairs to the breakfast restaurant. It is a large space with plenty of tables for guests staying at ibis Styles Bangkok Khaosan Viengtai. The breakfast selection here is awesome, with a variety of hot and cold foods as well as fresh fruits. Whether you want tea, coffee or juice there is plenty of choices here and if you prefer an Asian breakfast that option is available.
I always enjoyed the fresh egg station, though located out front in the strEATS restaurant I did find it hard to find at the start.
---
Dinner at strEATS Restaurant
No doubt one of the best western restaurants in the Khao San Road area has to be strEATS Restaurant. If you are wanting a taste of home there is no better option than here. It was one of the best meals we actually had on the entire trip and the cocktails here are to die for!
They have a highly skilled team of chefs who create these absolutely delights for your mouth and the waitstaff was so attentive. Just be aware the portion sizes are massive so make sure you don't eat anything else beforehand if you hope to finish.
As well as the strEATS Restaurant there is also a delicious bakery in the building.
---
Facilities At ibis Styles Bangkok Khaosan Viengtai
If you are looking for an excellent hotel with plenty of facilities you will love ibis Styles Bangkok Khaosan Viengtai. The pool downstairs provides the perfect place to relax during the hot days. The rainbow stripes which run down the pool and up the wall really bring a fun vibe to the hotel and provides a unique architectural difference. Oh and make sure to grab some cocktails or a beer from the bar.
There is also a spa on site where you can get pampered, though I was too busy poolside to experience it.
---
The Best Khaosan Stay: ibis Styles Bangkok Khaosan Viengtai
Overall we really enjoyed our stay. This was a great stay in Bangkok and the ideal way to experience the popular tourist spot of Khao San Road. We had a lovely relaxing and peaceful stay in our Queen Room. The staff couldn't be any more accommodating or helpful. I hope this ibis Styles Bangkok Khaosan Viengtai review has been helpful and if you have questions let me know in the comments!
---
Any Questions? Let me know in the comments!
---
LIKE IT? PIN IT!
Want more Thailand Inspiration? Check out….
Disclaimer: This post contains affiliate links. So, if you click on it and purchase something, I get a small percentage at no extra cost to you. As always all opinions are my own and your support is much appreciated.
Backpackers Wanderlust was a guest at ibis Styles Bangkok Khaosan Viengtai, however, as always, all opinions are my own.
Related Posts
Share Tweet Pin Find out how to see the best of this paradise island with [...]
1 Comment
Find out everything you need to know about traveling from Khao San Road to Suvarnabhumi [...]
3 Comments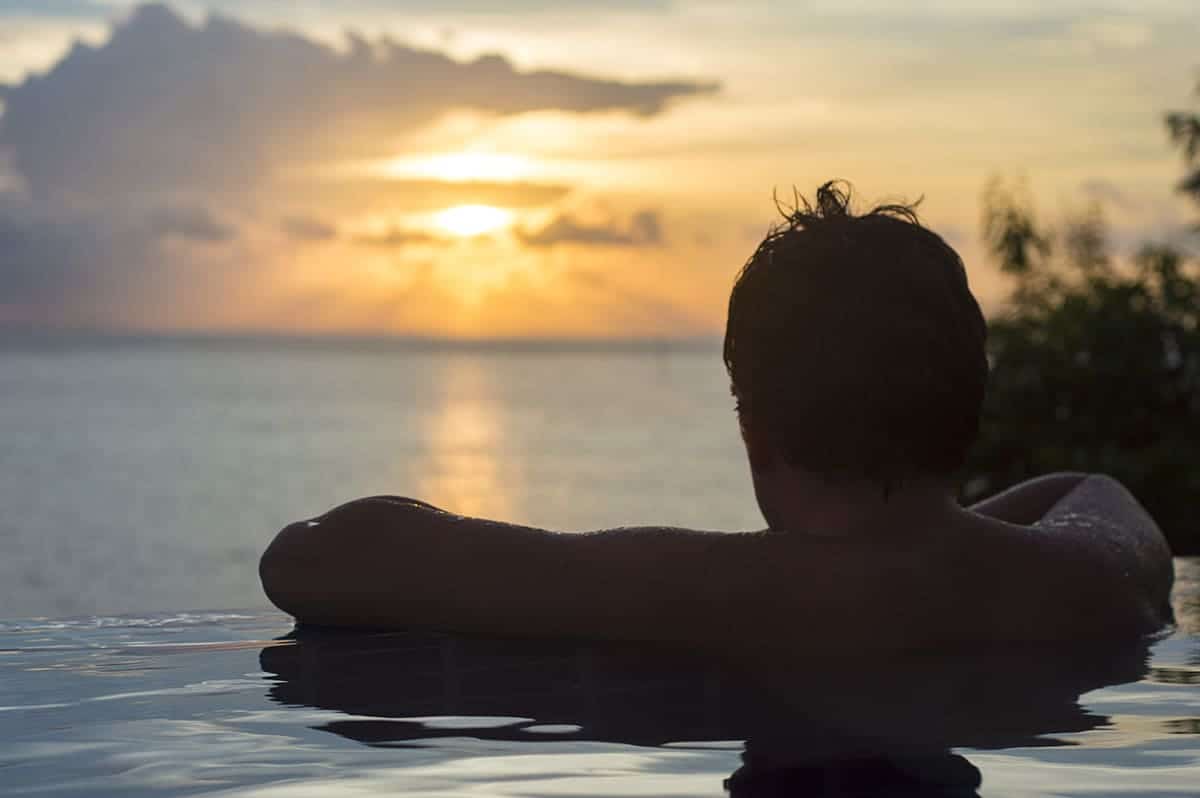 Find out the perfect 3 weeks in Thailand itinerary to ensure you have the ultimate [...]
1 Comment