Looking for the best hostels in Vang Vieng? Well, I have compared the price, facilities, amenities, and location- so come find out the top backpacker spots for budget travelers in this ultimate guide!
---
This once-popular backpacker paradise has quickly fallen away from the party spots in Southeast Asia. Though, it is still an awesome place in Laos to check out if you set your expectations accordingly.
Luckily, even though there is no longer the crazy alcohol-fueled tubing, Vang Vieng is still set up as a great budget traveler hub with plenty of awesome hostels.
There are plenty of budget restaurants and affordable activities to keep you busy during the day. Though, at night you can still find infamous party spots which will leave your head pounding.
Whether you want to spend all night partying or find a quiet place I will explain the best hostel for you in Vang Vieng while you are backpacking Laos.
That is why I created this guide on the best hostels in Vang Vieng!
One of my favorite parts of exploring Vang Vieng is all the opportunities you have to get in touch with nature. You can still do tubing here, though don't expect any waterslides, and the bars are slowly shutting down.
There are also other ways to see the river now such as from above on a zipline or by kayaking. Make sure to check out the impressive blue lagoons in the surrounding countryside as well, my favorite is Blue Lagoon 3.
With the help of this list, you'll be able to see what to look for when booking a hostel in Vang Vieng! Making sure you can book a bed confidently, in a decent location, and for a good price.
---
List Of The Best Hostels In Vang Vieng
How I Book Cheap Transport In Laos: 12Go Asia
---
How To Choose The Best Hostels In Vang Vieng
Vang Vieng is a small town, and relative to its size, there are plenty of backpacker hostels available. Though, many of the hostels are quite simplistic for me personally.
If you are just looking for somewhere simple of sleep then there are some awesome places and the hostels are slowly becoming more modern.
Nonetheless, there are still some decent options for hostels thanks to having good amenities. Whether you are looking for river views, pools, a comfortable social area or an awesome location.
So when choosing the best hostels in Vang Vieng, some things I took into account are:
---
Price
Unfortunately, prices in Laos can be a bit higher than neighboring Thailand, Vietnam or Cambodia. This is especially so with private rooms, where it is easy to spend upwards of $20.00 per night.
Though for a hostel dorm you should budget between $4.00-$10.00 per night. This is perfect for travelers on a budget who do not mind sharing a room with other people.
---
Location
Accommodation in Vang Vieng is mainly situated in one area. Though there are a few options which a located slightly out of town in a more nature-filled area. You will want to stay on the town side of the river as the bridge which connects the sides has a toll for the crossing which is just an extra expense.
Essentially the middle of the town is the Sakura Bar, where all the after-dark madness happens. Surrounding it is plenty of great restaurant choices, the tubing departure point, and a supermarket.
---
Amenities
Even though the dorm rooms are not always great in Vang Vieng, many of the hostels have some cool amenities to get the most bang out of your buck. Booking a hostel with free breakfast and water will help save a little bit extra each day. Some hostels even include free coffee and tea!
For those looking for somewhere to cool off in the middle of the day a couple of the hostels have pools! This is the perfect place to meet some new friends to explore the surrounding area.
Unfortunately, there are a few issues with the security of hostels in Vang Vieng. Some of the properties do not have locks on the dorm room doors and sometimes the lockers are located in the common room rather than a dorm room.
Though it is best that you check out reviews before booking your stay as these things can change quickly within reviews.
---
The 8 Best Hostels In Vang Vieng, Laos
Magic Monkey Garden is an oasis in the backpacker town of Vang Vieng. In an insanely gorgeous location, you can appreciate the true beauty of the surrounding landscapes. Though, being among nature means it is not in the center of town.
Nevertheless, it is only a short 10-15 minute walk until you are in the center. Alternatively, you can hire a motorbike to get around which is a super popular thing to do here. Being that is it a bit further away, no need to stress about having to get around for meals as there is an onsite restaurant.
The pool provides awesome opportunities to meet new travelers and cool off. You will also love it if you are staying on a Tuesday night. This is when they throw a 'Laos party' and put on a free bbq dinner for guests. How cool is that!
The dorms here are also super comfortable being air-conditioned and with great facilities. They have pod-style sleeping arrangements with curtains to give you privacy and personal reading lights and sockets.
From $9.00 Per Night
Free Breakfast
Pool
Events throughout the week
Tour Desk
1200 meters from Sukura Bar
CHECK BEST PRICES
---
There is no doubt Nana Backpackers Hostel is the party place here in Vang Vieng. So if you are looking to mix and mingle by making new friends this is certainly the number one place to be. There is a bar on-site as well as an awesome common area with a pool table.
The pool is another awesome place to be and it will certainly be refreshing under the hot Laos sun! The staff here will even hook you up with free liquor each night to get that party started! Just be aware that if you are wanting a quiet place then Nana Backpackers Hostel is not the place for you.
If you have any issues there front desk is open 24/7 so someone will always be around to help. They will also assist with booking tickets and tours for you, as well as exchanging currency.
From $5.00 Per Night
Pool
Onsite Bar
24 Hour Front Desk
400 meters from Sakura Bar
CHECK BEST PRICES
---
For travelers on a budget who are simply wanting a basic place to sleep and aren't worried about anything fancy then Real Vang Vieng Backpacker Hostel is the place for you.
The dorm rooms are basic with only metal bunk beds, though there is air conditioning to keep you cool. A shared bathroom is available and when prices start from $3.00 per night including breakfast you cannot complain!
There is a shared lounge, pool, and bar area to relax in and meet new people. The staff will be more than happy to help sort out onward transport for you and purchasing bus tickets. You can also enjoy a restaurant on site that serves a variety of Western and Vietnamese cuisine.
From $4.00 Per Night
Free Breakfast
Friendly Staff
Pool
140 meters from Sakura Bar
CHECK BEST PRICES
---
Another super affordable hostel in Vang Vieng is Jennin Backpackers Guesthouse. This property has dorm room starting from $3.00 per night including breakfast. Perfect for travelers on a budget with extremely affordable rooms, actually they are one of the cheapest on this list.
The only negative for me is that some (not all) of the bunk beds on offer are three levels. I get this is not an issue for some people, though for me it is.
Jennin Backpackers Guesthouse provides an awesome breakfast for guests and has well-equipped social areas, perfect if you are wanting to meet new people (there is even a pool).  The friendly staff will be more than happy to help you book any tours or onward travel.
From $3.00 Per Night
Free Breakfast
Tour Desk
Pool
350 meters from Sakura Bar
CHECK BEST PRICES
---
VangVieng Rock Backpackers Hostel is the best hostel for female travelers in Vang Vieng. To be honest there are not too many female-only dorms available in this town and only a couple of hostels offer them.
There is a delicious breakfast included each morning which both choices if you like something sweet or savory. They also have a restaurant on-site with meal and drink deals ensuring you can keep your budget low.
The hostel offers females dorm rooms which are clean and though the beds themselves are quite basic like the majority in Vang Vieng. They feature metal bunks, personal reading lights, and individual sockets.
Their service desk will be more than happy to organize pick-up services from the bus station from your Luang Prabang to Vang Vieng journey, ultimately saving you from being ripped off by the tuk-tuk drivers there.
From $4.00 Per Night
Free Breakfast
Female Only Dorms
Free Liquor Each Night
450 meters from Sakura Bar
How I Book Cheap Transport In Laos: 12Go Asia
---
This is actually where I stayed on my most recent trip to Vang Vieng and it turned out to be a great choice. This is actually a relatively new addition to the town and therefore the rooms are extremely clean and nearly brand new.
I think for a hotel-style room the price is excellent and it as also just a short walk from the main area. The staff here were absolutely lovely and more than helpful to provide tips on the local area. You are even allowed to use the pool at a property just down the road, providing the perfect opportunity to cool off.
There are a couple of different options to choose from for breakfast including pancakes, eggs or an Asian style soup. We honestly had a great stay and would happily book here again which is why I am recommending it!
From $20.00 Per Night
Free Breakfast
Clean And Modern Design
500 meters from Sakura Bar
CHECK BEST PRICES
---
This is another excellent choice for a traveler on a budget. The rooms here are a little basic (hence the cheap price), though if you are just wanting somewhere to rest your head this is the place. They offer both private and dorm-style rooms here, though I have only personally stayed in the private rooms.
Since my stay, they have also added a pool which is pretty awesome and is the perfect way to cool off in this landlocked country! With hammocks and plenty of common space, this place certainly has a chill vibe.
From $9.00 Per Night
Pool
Onsite Restaurant
300 Meters from Sakura Bar
CHECK BEST PRICES
---
More Best Hostels In Vang Vieng
This is a great budget hostel in Vang Vieng for those travelers trying to save their LAK. Though with fancier facilities Faraway Suites is set up more like a hotel than a hostel. Therefore the pool is basically the only common area.
This place is good if you are already traveling with others, though if you are looking to meet friends I would definitely go for one of the other options. In the dorm rooms here you will find a privacy curtain, light and power socket, all vital to any traveler on the road.
From $6.00 Per Night
Privacy Curtain
Pool
500 meters from Sakura Bar
CHECK BEST PRICES
---
So Where To Stay in Vang Vieng?
In my opinion, Vang Vieng is a must-visit destination for any traveler in Laos. It may not be the crazy tubing it was once known for, though there are still plenty of land parties. Also, it is surrounded by amazing nature, has delicious food and friendly locals.
So with the help of this list of the best hostels in Vang Vieng, you will know exactly where to stay.
Do you own or work for a hostel and want to be featured? Let us know over at [email protected]
---
How I Book Cheap Transport In Laos: 12Go Asia
---
LIKE IT? PIN IT!
Want more Laos Inspiration? Check out….
Disclaimer: This post contains affiliate links. So, if you click on it and purchase something, I get a small percentage at no extra cost to you. As always all opinions are my own and your support is much appreciated.
Related Posts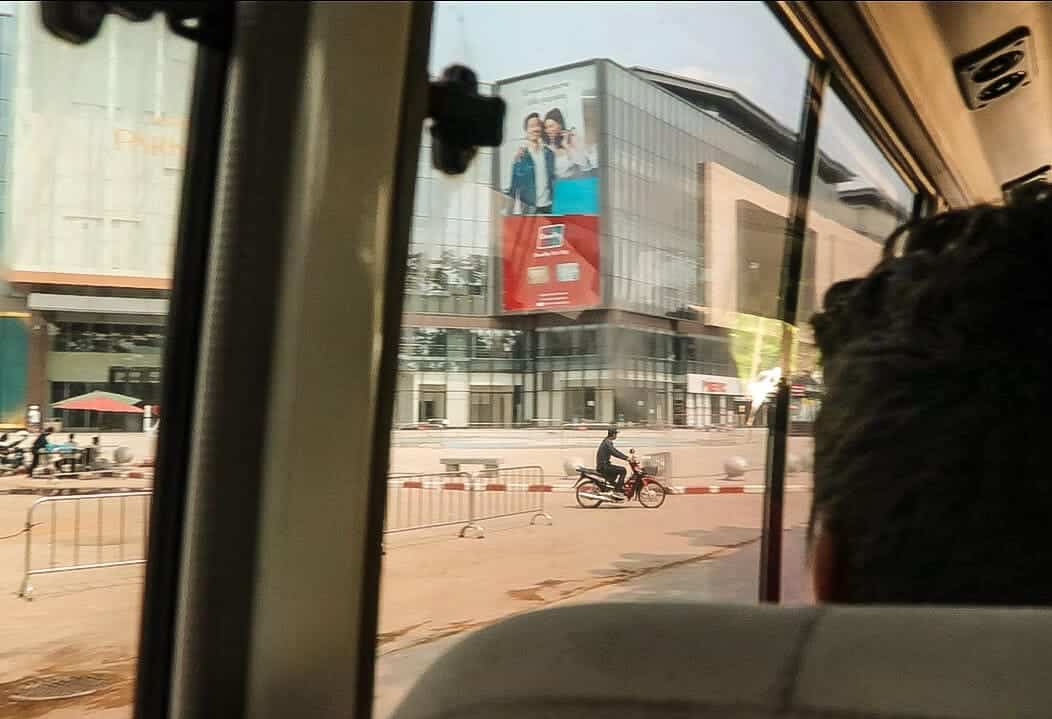 Find out the best and easiest way to travel from Vang Vieng to Vientiane in [...]
1 Comment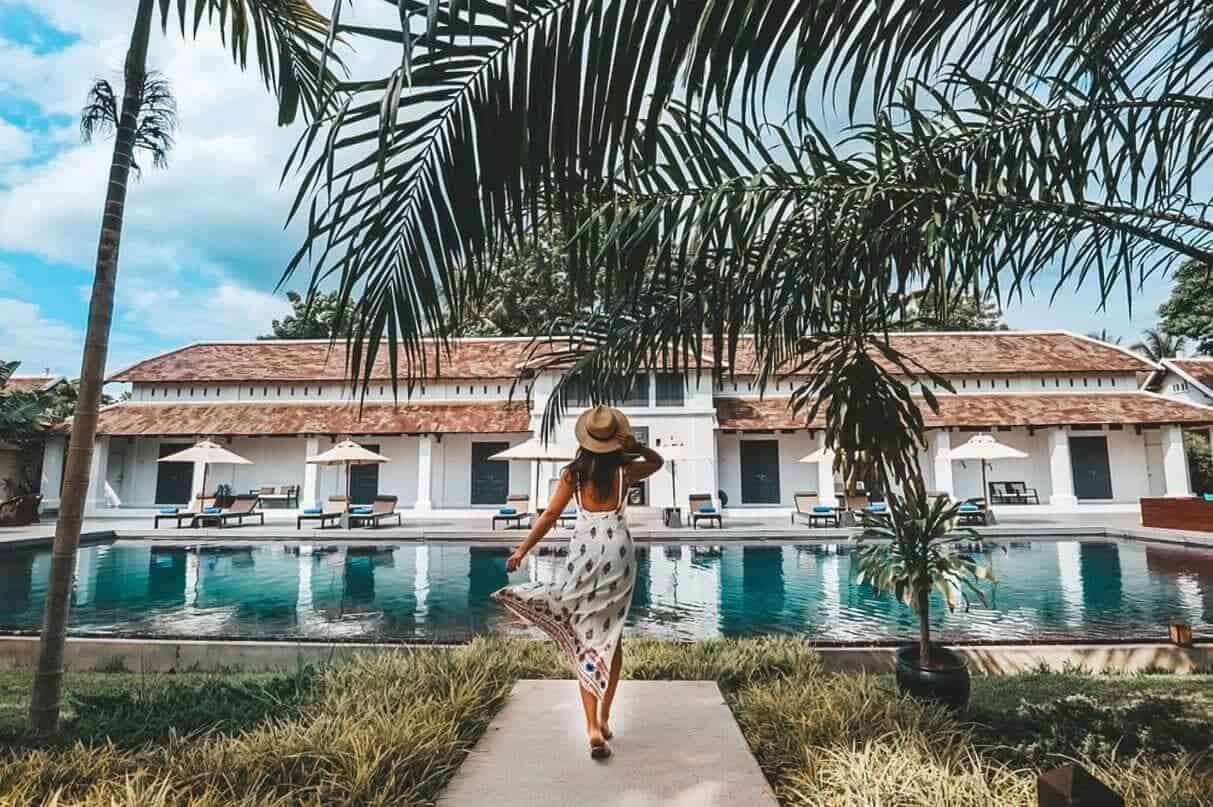 Find out where to stay in Luang Prabang for the ultimate holiday. I have compared [...]
1 Comment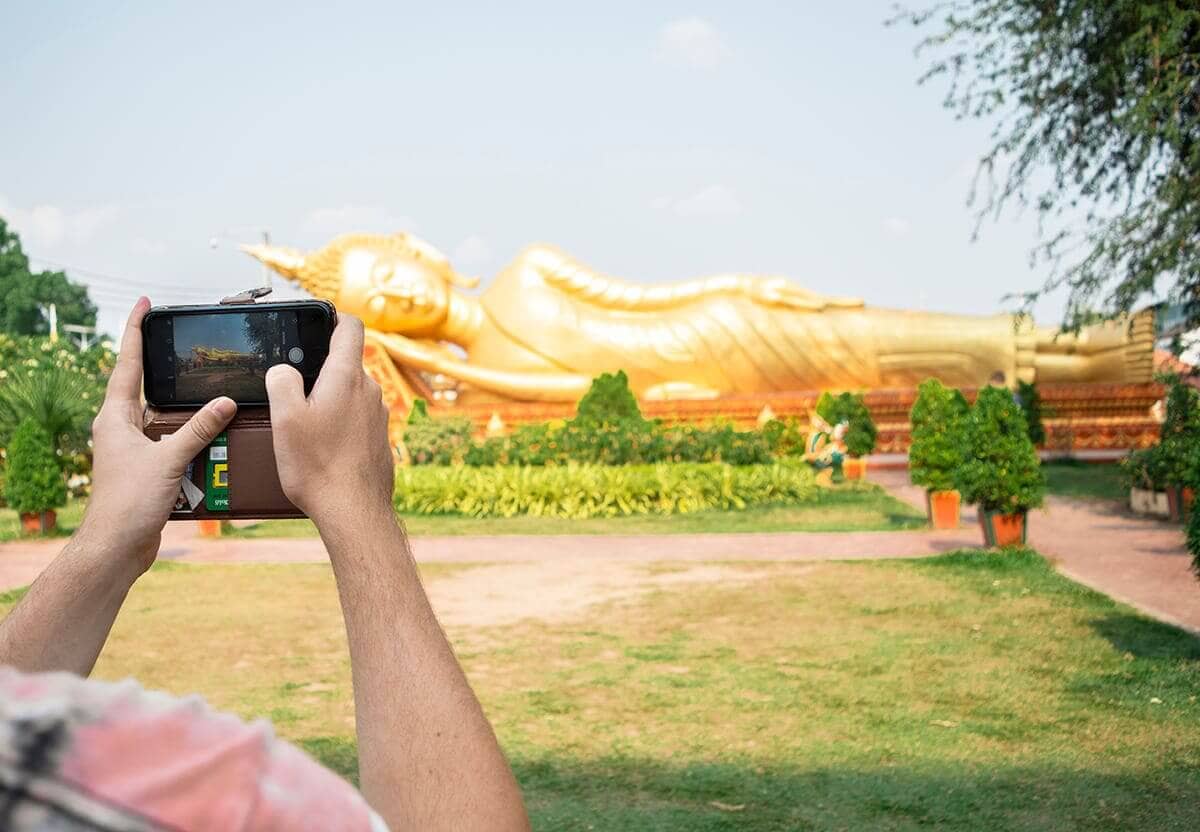 Find out the perfect one day in Vientiane itinerary to ensure you have the ultimate [...]
1 Comment